Business introduction
FSCE is a specialist group of photomask and the photolithography, and a business partner to walk with clients through next-generation(future) technology development support.
FSCE usually receives a request from the FPD-related company and offers total solution.
Examples follow, but please contact us for details because the range is wide.
FSCE concludes a non-disclosure agreement with almost contract companies. Including this website, we keep the secret of our clients.
Examples
■Technical support
・FPD-related technical market research
・Support of technical plan and product design plan
・Support of quality improvement and process improvement
・Technology support in optical related area
・Joint technology research and development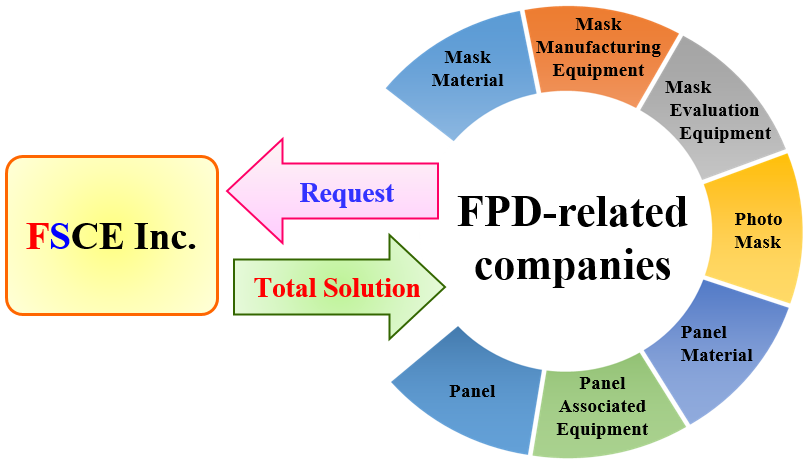 ■Management support
・FPD industry trend research
・Support of company cooperation
・Support of M & A
■Education support
・Basic education of photo mask
・Basic education of photolithography
・Lecture about next generation(future) photolithography