Activity
The following is example of our activity.
In the FPD photomask, a highly reliable development road map is important, but it is not authorized. Because road map in itself is a part of the corporate strategy in the FPD.
We thought the non-competitive parts could be disclosed, and we were able to have hearings and discussions with some panel or exposure machine manufacturers.
It was difficult to completely unify directionality, but reached the conclusion that the level a little higher than an average is the most effective road map.
The technology development roadmap for TFT panel is shown below.(It is not a production base)
But this is unfinished because we were not able to have a talk with all FPD-related companies, and there may be the change point that we cannot expect at present.
FSCE thinks that the maintenance continuation by repeating update is important.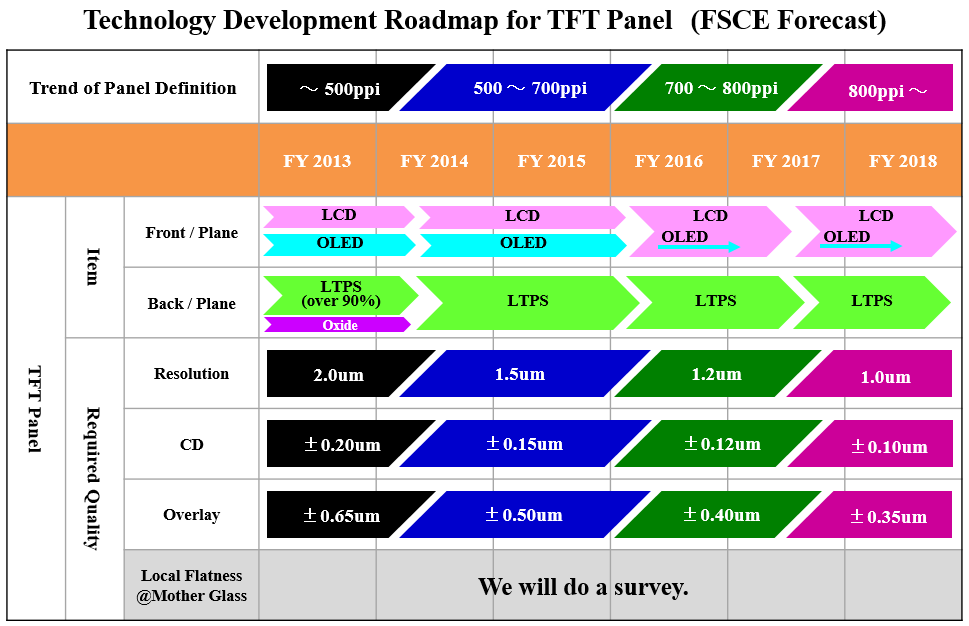 update: April 1, 2016